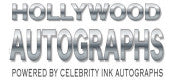 Returns
In compliance of the 2014 Distance Selling Regulations customers may cancel their order with us within 14 days of placing the order or within 14 days of the receipt of the goods (whichever is longer).
You will need to pay for any return postage, but we will refund the delivery charge if we have made an error in our dispatch or if the item received is faulty or unfit for purpose, unless you've decided to keep part of the received order.
We will also refund your delivery charge if you're an EU customer cancelling under the Consumer Contracts (Information, Cancellation and Additional Charges) Regulations 2013 – please see below for more details.
The parcel should contain:
The item(s) you purchased that you wish to return in their original condition.
Your original invoice, clearly stating which item(s) you are returning and the reasons why you are returning the goods.
Please ensure your items are securely packaged.  Don't forget to obtain proof of posting, and please allow at least two days for your goods to reach us. We can't accept responsibility for items that are lost or damaged in the post.
A refund will be issued in the method the payment was made. This is in line with your consumer right of return and refund.
If you need advice on returning by post please email us at sales@celebrityinkautographs.co.uk  or call us in the UK on 01304-832335  9am-5.30pm Monday to Friday excluding Bank Holidays. 
Important:  To qualify for our refunds policy, all autographs must be in a re-saleable condition
We reserve the right to refuse to refund items that are returned that are not in re-saleable condition. Goods that are not in a re-saleable condition may be returned to you at your expense. 
Above and beyond your statuatory rights as set out in the UK Distance sellng regulations, eacha and every autograph that we sell comes with a 100% money back authenticity guarantee as stipulated by the UACC dealer code of ethics.
Our refunds policy is in addition to your statutory rights.